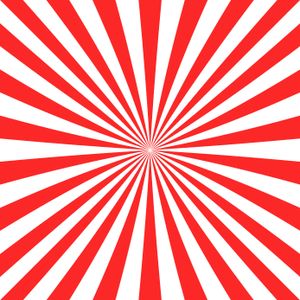 The Show Off is a first-ever, one-of-a-kind event celebrating dogs of all breeds/mixes, sizes, ages and abilities.
Saturday, July 29 ~ 10 a.m.-4 p.m.
Grand Canyon Veterinary grounds,11765 Route 6, Wellsboro (across from Weis)
Dog competitions
Grab your best friend and sign up to compete for epic prizes in each category and the chance to be crowned "Top Dog" (randomly selected from individual category winners). Each pooch can compete in up to 4 of the below categories. 
Registration: $15 per dog for the first event and $5 for each additional event. First 50 entrants receive an event T-shirt and a dog bandana, both subject to availability. Each dog entrants' owner/handler also gets free general admission to the rest of the Show Off event. 
Show Off competition categories
Please note that event time waves are approximate. Each event is expected to take about 15 minutes, give or take, depending on number of entrants. More specific times will be announced. If entering multiple events at different times, you may leave and come back. 
You're Kiddin' Me - Youth 12 and under parade to show off their favorite dog companion and share why they love that pooch. Sponsored by Penn Oak Realty. (time wave 11am-12pm)
Waggiest Tail - Dogs show off their tail-driven excitement. (time wave 11am-12pm)
Divas/Divos - Some dogs are just plain beautiful and have the poses to show it! (time wave 11am-12pm)
Best Veteran - Age is but a number, and these seasoned veterans (7+ years) still have it. (time wave 12-1pm)
Best 6 Legs - It takes a great pair, dog and (adult) human, to show they're the best. Brief statement about why you're the perfect pair. (time wave 12-1pm)
Best Buddies - Two dogs show off their special friendship (their human is welcome to join). (time wave 12-1pm)
Best Singer- Let the howling…we mean singing…begin! (time wave 12-1pm)
Best Fetcher - Have a ball, or a toy or treat, to fetch and return. Sponsored by Wellsboro Plumbing & Heating Supply. (time wave 1-2pm)
Gentle Giants - Show off your big dog breeds. We'll make room for them. (time wave 1-2pm)
Tiny Show-Offs - Close to the ground, but high in our hearts. The competition may be big. (time wave 1-2pm)
Best Trick - If your pooch has a special trick, this is the place for you. (time wave 1-2pm)
Wait For It… - Sit, stay, come…can your dog do it when they have to wait for it? (time wave 2-3pm)
Ball-Crazed - Is your dog crazy good at catching, grabbing and returning balls? (time wave 2-3pm)
Struttin' Down the Runway - Dress your dog (and yourself if you wish) in their best duds for Tioga County's premier dog fashion show. (time wave 2-3pm)
More Show Off fun!
Vendors
For-profit vendors or services, $20 setup fee. No fee for nonprofits or free demonstrations/activities. Click the vendor button to register. 
"Tail Gating" food
The county's best pulled pork sandwiches! $20 at the event gets a sandwich, choice of two sides, bottle of water and general admission to the Show Off.